Do not be enslaved by the senses. They are not meant to bind you with material desires, but to serve you with perceptions of good, which reflect God.
 – Paramhansa Yogananda
Join us for an Experiential Workshop: How to become a Channel for Healing –  by Nayaswami Shivani
Venue : Zoom
Date: Sunday, 14 th Feb 2021
Time: 11:30 AM – 1:30 PM
Fee: Rs. 500
Call: 8169639790, 9167047669
The ZOOM workshop link will be sent once you have registered.
About the speaker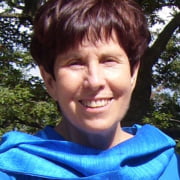 Nayaswami Shivani is a founder member of Ananda Worldwide, a Kriya yogi and disciple of Paramhansa Yogananda for over 50 years. Residing in Ananda Assisi, Italy, she travels extensively giving seminars and lectures. She is also a founder of The Raja Yoga School in Europe and Life Therapy.